Well, the last few chapters of Tokyo Ghoul are becoming quite great and even developing our story even more. With the invasion for the RC suppressants, Kaneki and the rest of Goat have been fighting with the remnants of the CCG and Aogiri. Long sought fights have been happening, and it's really getting hyped up. But I have no idea what's next. Well before you get spoiled let me warn you that I'm going to be discussing the latest chapters of Tokyo Ghoul: Re. You have been warned.
Saiko loves Uri…. I ship it. I kinda like Saiko too, she's kinda cute.Then with the investigators of V arrival, all major players are coming onto the playing field, brandishing some sick ass katanas. So Kaneki vs Amon was hinted at but severely cockblocked. You can really see the reversal of position with the severe juxtaposition. Kaneki started out as the monster and ended as the man. Amon started as the man and ended as the monster. Quite poetic. Ayato knocks some well-deserved sense into him but it just stops us from seeing an amazing, albeit, pointless fight. AND TOUKA IS WAITING FOR HIM. I SHIP THAT SO HARD. Then, we see Seidou and Kurona are gearing up to fight against Amon, which is going to be quite the fight.  And for the last page of chapter 113, I… honestly have no idea what happened. I think either Mutsuki went insane, or Uta is wearing a Kaneki Ken mask. Either way its some fucked up shit. So overall, Tokyo Ghoul is shaping up to be great. It's bringing together all the major players involved and whoever wins becomes the ruler. The King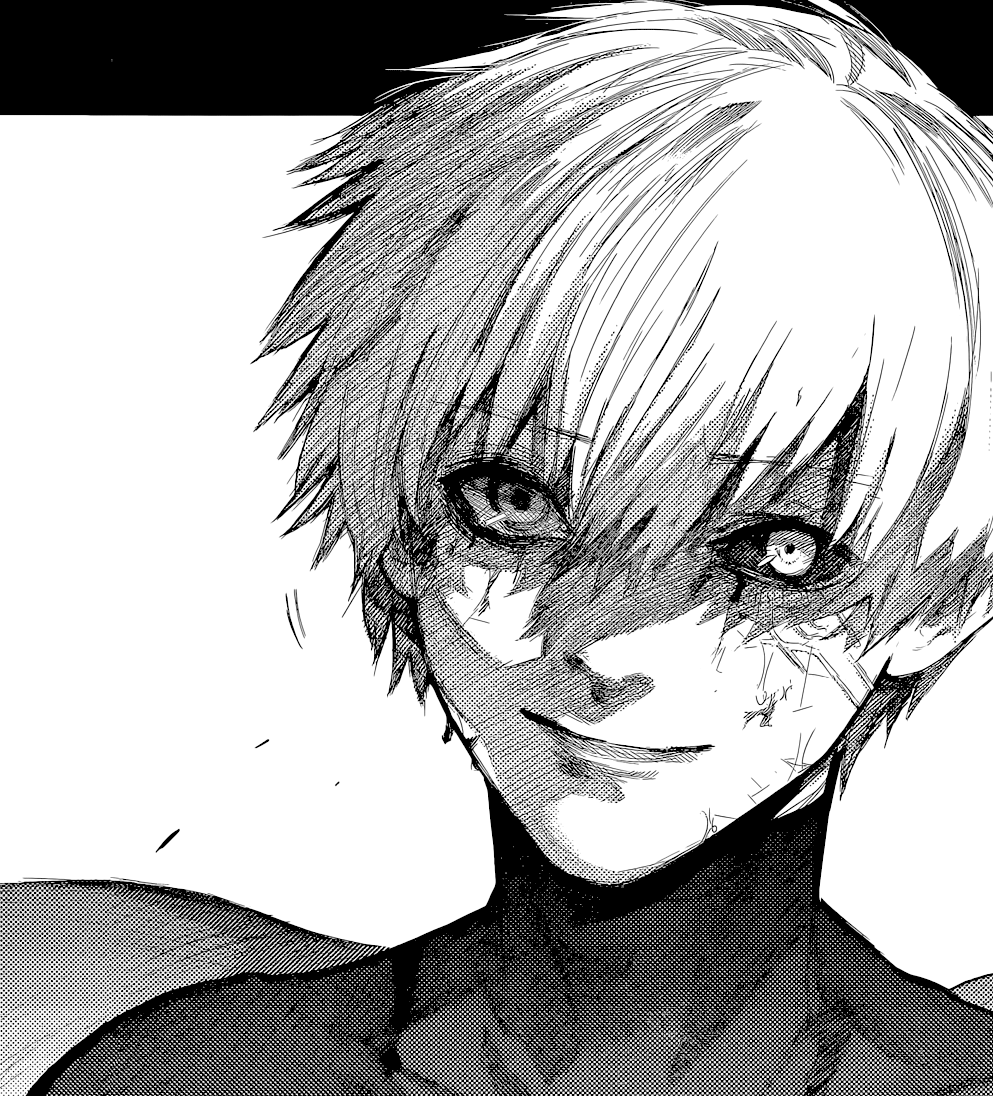 I really hope that they keep on their upward trend of amazing. There is a certain aura for the Tokyo Ghoul manga; it has a certain air of suspense and uncertainty to it. The character development and plot are increasing in quality since the first few arcs where they were just screwing around as the CCG. I look forward to reading these next few chapters as no doubt they will be better than the last.
Comments
comments